Home Page
Bruce McDermott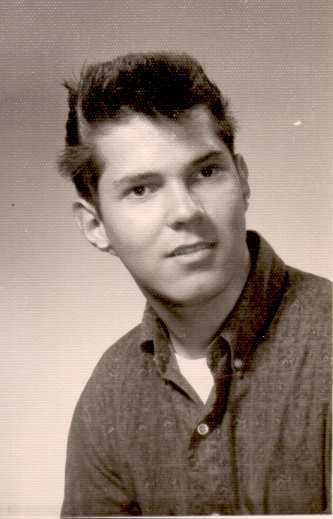 Born and raised in San Francisco, I attended Galileo High School. My most vivid memories are of Playland at the Beach, beach parties, Ott's and Mel's drive-ins, cruising the El Camino Real south of the City, and racing my "41" Plymouth on the Great Highway.
My best times, and memories, were on the KPIX Dance Party, learning new dances and meeting all of the pretty girls.
I am now semi-retired, and living in Paso Robles, California, with my beautiful wife, of 34 years, Janie. We are enjoying our Peruvian Paso horses, and I am enjoying my restored "1964" Plymouth, Sport Fury, muscle car.
I am looking forward to seeing everyone at the KPIX Dance Party reunion in July of 2004.
Sorry Bruce, old buddy, I can't let you get away with this ultra-conservative, and understated, account of your past. People, I have to tell you that this was one female dating machine, who loved fast cars.
We nicknamed him "Runaround" because no female within 100 miles of the City was safe from his charms. He ranaround dating girls from all over the three counties surrounding, and including, San Francisco County. I was surprised on how well his wife Janie tamed the devil. I am happy to report that he changed his ways when he met Janie, and has now been a model husband for 34 years.
His nickname could just as easily been "Fast Bruce" because he always owned very fast cars. And, as a side consequence of this, he donated a lot of money, during his teenage years, to the surrounding counties through their traffic courts.
I remember his first car, a "41" Plymouth Coupe in mint condition. After that he owned a 1956 Chevy with a fully reworked engine. I remember him winning some trophies with that down at the Half Moon Bay Drag Strip. A few years later, when he had finished school, and was working, he bought his "426" engined 1964 Plymouth.
I can vividly remember an instance, when we were in his brand new "Super Stock" 1964 Plymouth Fury heading North on Highway 280, toward Highway 101, when a Pontiac GTO pulled along side and the driver smiled over at us. It was about 1:30 AM and there was no other traffic. All of a sudden there we were accelerating through some 3 digit numbers as we rounded the curve by City College. I was starting to wish that I had put on my seat belt, but I didn't want to look down for it because I didn't want to miss viewing the last seconds of my life on earth. My hands were blindly, and feverishly, trying to find the seat belt, but then the race ended when we left the other car behind.
I can tell you that it was never dull around Bruce, but, yes, he is settled down now. He and Janie live about as tranquil a life as anyone has a right to ask for. He did restore a 1964 Plymouth Fury, but he is now happy to show it at car shows and other events. His Fury is a trophy winner, and he has many trophies to prove it.
I look forward to seeing my old buddy Bruce, and his wife Janie, at our upcoming reunion. - Manny Interiano


Links to different web pages

---
Home Page
by M. Interiano
Copyright © 2004. All rights reserved.
Revised: March 4,200409/10/06 09:26:33 -0700.